20th meeting of the Russian-Cuban Intergovernmental Commission
The delegation of JSC "VO "Tyazhpromexport" made a working visit to the Republic of Cuba, where it took part in the business dialogue forum "Cuba – Russia" and the 20th meeting of the Intergovernmental Russian-Cuban Commission on trade, economic, scientific and technical cooperation.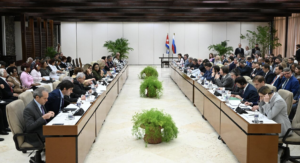 Also, during the working visit, together with the Deputy Prime Minister of the Russian Federation D.N. Chernyshenko, an electric steel-smelting shop of the metallurgical plant "Antillana de Acero named after. José Marty.
The Jose Marti Iron and Steel Works is the largest ferrous metallurgy enterprise in Cuba, which was built by the forces of the Tyazhpromexport Foreign Economic Association in 1976, and at the moment this plant is undergoing restoration and modernization.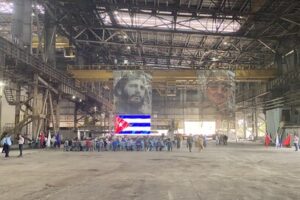 The first stage of the 1st stage of the modernization of the plant was successfully completed – the commissioning of electric steelmaking, which demonstrated the capabilities and competencies of the Russian industry in the field of metallurgy and heavy engineering.